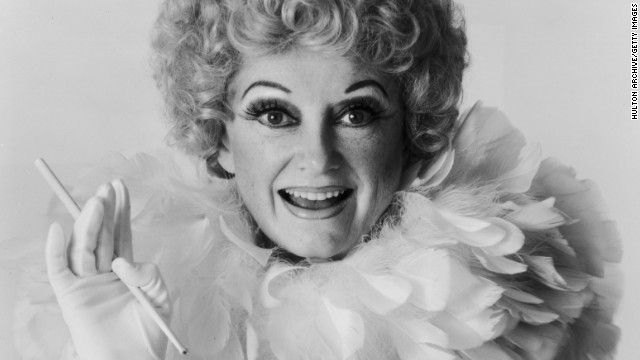 Comedian Phyllis Diller, known for her self-deprecating humor, died "peacefully in her sleep" at her Los Angeles home Monday morning, her manager told CNN. Diller was 95.
Her son, Perry, "found her with a smile on her face," manager Milt Suchin said.
Diller's career as a stand-up comic, which she started at age 37, skyrocketed in the 1960s, partly because of her many appearances with Bob Hope on his television specials, USO tours and three movies.
Gilbert Gottfried: Above all else, Diller was hysterical
She became a pop culture icon for her disparaging jokes about her looks, her cooking and her fictitious husband "Fang." She wore a blonde fright wig, held a long cigarette holder as a prop and laughed with a loud cackle.
One line attributed to her demonstrates how Diller got laughs: "Burt Reynolds once asked me out. I was in his room."
"She was a true pioneer," said talent agent Fred Wostbrock. "She was the first lady of stand-up comedy. She paved the way for everybody. She paved the way for Joan Rivers, Chelsea Handler, Roseanne Barr, Ellen Degeneres, and all the women stand-up comics. She was the first and the best."