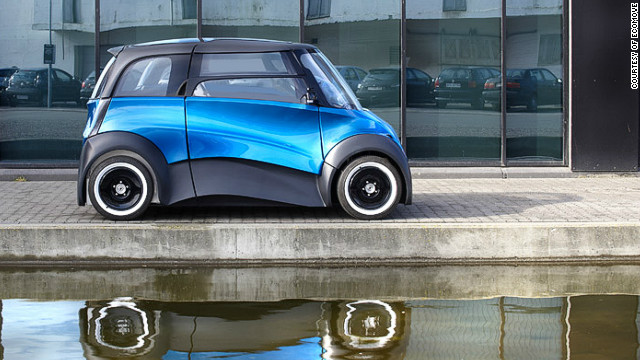 Despite their green credentials, electric cars still come up short against their petrol-powered cousins when it comes to range -- how far they go before the battery needs recharging.
But a new "range-extended" electric vehicle (EV) equipped with the latest fuel cell technology is promising to close the gap going 500 miles (800 kilometers) without refueling, say its developers.
Bringing together the expertise of three Danish companies, the Modular Energy Carrier concept (MECc) utilizes bio-methanol -- a biofuel which can be harvested from a range of sources including natural gas -- to improve the competitiveness of EVs.
"Bio-methanol is a very good way to power cars because it has a very good CO2 profile, much better than diesel or gasoline," says Mogens Lokke, CEO of ECOmove, designers of the innovative "QBEAK" car which will carry the technology.
"In combination with the way we built the car which is really lightweight (425 kilograms) we can get the 500-mile range."