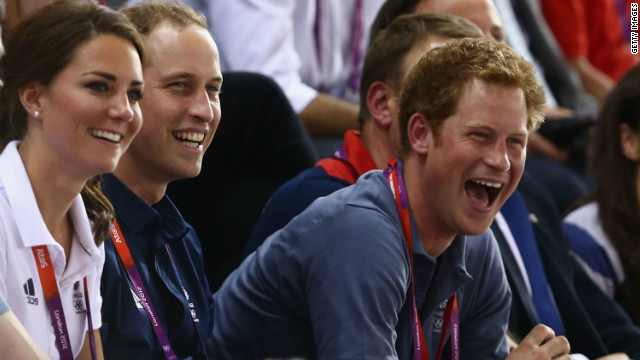 I was standing just a few meters from Prince Harry as he got to his feet. His older brother Prince William was there too. But this was Harry's show -- a charity mission to Maseru, the capital of the poverty-stricken African Kingdom of Lesotho where the prince had established a charity Sentebale, to aid the country's vulnerable children. It was a mission, back in June 2010, and one of which the younger prince is rightly proud.
Within seconds of starting his speech, however, Harry couldn't resist a playful swipe at his older brother. Yet again, the third in line to the throne, who proudly boasts a healthy mop of red hair, mocked William's receding hairline.
It is running joke -- but this time William clearly thought it had been cracked once too often. He lent back against the wall, raised his eyes skywards in genuine frustration but said nothing. Prince Harry was once again playing for laughs. Predictably, at his brother's expense, he got them. William, not for the first time, simply suffered in silence.