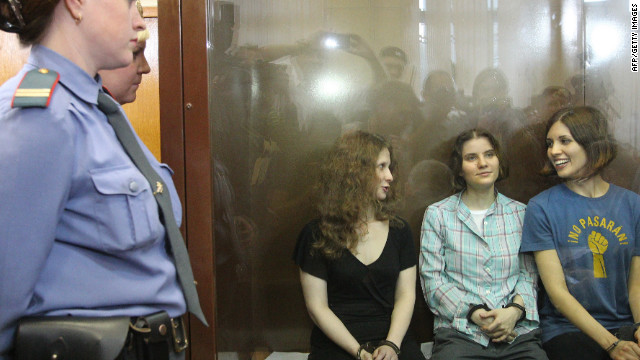 There is no basic human right to barge into a church to make a political statement, jump around near the altar, and shout obscenities. But there is most certainly the right not to lose your liberty for doing so, even if the act is offensive.
But that is exactly what happened Friday. A court in Moscow sentenced the three members of the feminist punk band Pussy Riot to two years in prison.
In my two decades monitoring human rights in Russia I've never seen anything like the Pussy Riot case -- the media attention, the outpouring of public support, the celebrity statements for the detained and criminally charged punk band members.
The image of three young women facing down an inexorable system of unfair justice and an oppressive state has crystallized for many in the West what is wrong with human rights in Russia. To be sure, it is deeply troubling.
For me, even more shocking were the images of Stanislav Markelov, a human rights lawyer, lying on the sidewalk with the back of his head blown off in 2009, or the body of tax lawyer Sergei Magnitsky, who died in prison in 2009 after he blew the whistle on a massive government extortion scheme.