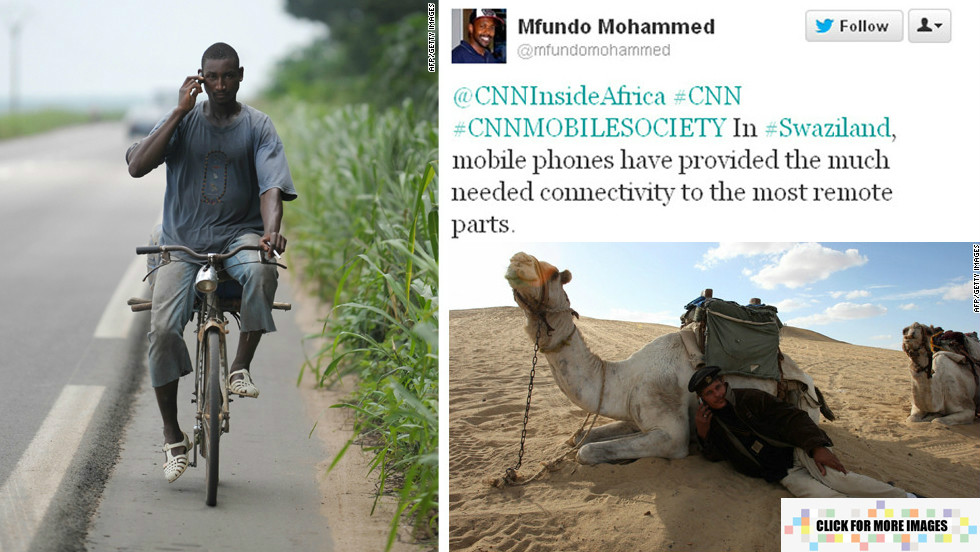 A little over a decade ago there were about 100,000 phone lines in Nigeria, mostly landlines run by the state-owned telecoms behemoth, NITEL. Today NITEL is dead, and Nigeria has close to 100 million mobile phone lines, making it Africa's largest telecoms market, according to statistics by the Nigerian Communications Commission.
Across the rest of the continent the trends are similar: between 2000 and 2010, Kenyan mobile phone firm Safaricom saw its subscriber base increase in excess of 500-fold. In 2010 alone the number of mobile phone users in Rwanda grew by 50%, figures from the country's regulatory agency show.
During the early years of mobile in Africa, the Short Messaging Service (SMS) was at the heart of the revolution. Today the next frontier for mobile use in Africa is the internet.
"Mobile is fast becoming the PC of Africa," says Osibo Imhoitsike, market coordinator for Sub-Saharan Africa at Norwegian firm Opera, whose mobile browser is enjoying an impressive uptake on the continent. "In fact there isn't really anything more personal than a mobile phone nowadays."
Last October, for the first time ever, the number of Nigerians accessing the internet via their mobiles surpassed the number of desktop internet users, figures from Statcounter show.
The trend has continued since then. Most of those devices will be low-end Nokia phones, tens of millions of which have already been sold on the continent. The more expensive "smartphones" are however also increasing in popularity, as prices drop. Blackberry's market share has been rising in the developing world, bucking the trend in Europe and North America.
Google, for its part, plans to sell 200 million of its Android phones in Africa and it is estimated that by 2016 there will be a billion mobile phones on the continent.
In 2007, President of Rwanda, Paul Kagame, said: "In 10 short years, what was once an object of luxury and privilege, the mobile phone, has become a basic necessity in Africa."
Watch video from Kenya on how mobile has changed Africa
Below are seven ways that mobile phones have transformed the continent: