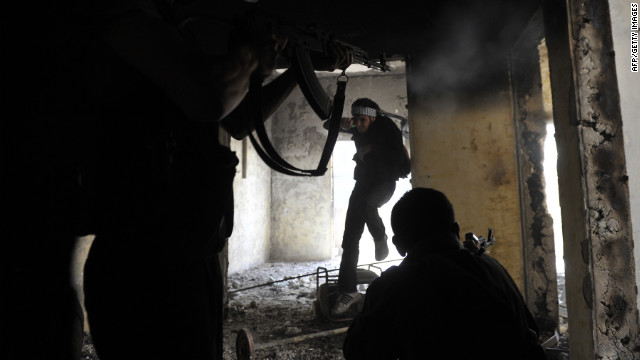 Residents of a Turkish border town hid inside their homes Saturday after three Syrian shells landed inside Turkey in separate incidents amid fierce fighting in Syria.
The shelling prompted Turkish forces to return fire as clashes between the two neighbors entered a fourth day, according to government and semi-official media reports.
As Turkish forces deployed along the border, Foreign Minister Ahmet Davutoglu warned that "any future attack on Turkey from anywhere will be silenced," according to the semi-official Anadolu Agency news service.
The Syrian shells hit outside two villages in Hatay province, the provincial government said in statements.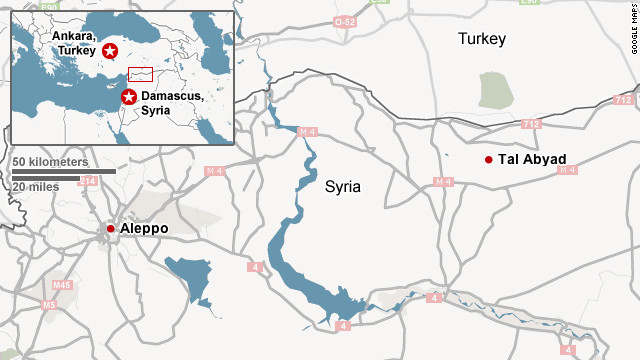 One shell landed about 50 meters (164 feet) into Turkey. In the second incident, a shell landed about 1.2 kilometers (0.75 miles) into Turkey, between a Turkish village and a border post, the provincial government said.
In both cases, authorities believe Syrian troops were firing on rebel forces stationed near the border.
The Anadolu Agency news service said three shells had been fired Saturday into Turkish territory.
Turkish border troops retaliated, firing twice into Syrian territory, the Hatay government said.
Who is arming the Syrian conflict?
U.S. Defense Secretary Leon Panetta expressed concern about the cross-border activity.
"The fact is, there is a war going on in Syria between the opposition and the regime forces, and it's one that has cost a large number of lives," he told reporters in Lima, Peru. "Whether or not that conflict begins to extend into the neighboring countries such as Turkey remains to be seen, but obviously the fact that there are now exchanges of fire between these two countries raises additional concerns that this conflict could broaden."
The shelling comes amid fighting between rebel and regime forces over the nearby Syrian border village of Khirbet al-Jouz. Rebel forces captured the village Saturday after seven hours of fighting, according to the London-based Syrian Observatory for Human Rights.
At least 40 Syrian soldiers and nine rebels were killed in clashes in Khirbet al-Jouz and in the Jisr al-Shughur countryside, in Idlib province, the group said.