-->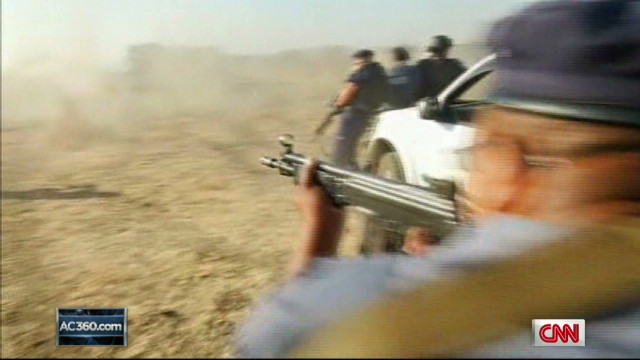 Violence between competing unions at South Africa's mines is threatening to weaken Africa's largest economy.
On Wednesday, the world's top platinum producer, Anglo American, suspended all of its operations in Rustenburg, South Africa due to "intimidation" of its workers. Striking workers are also halting operations at some gold mines.
The move follows strike-related violence at Lonmin's Marikana mine in August that left 44 dead.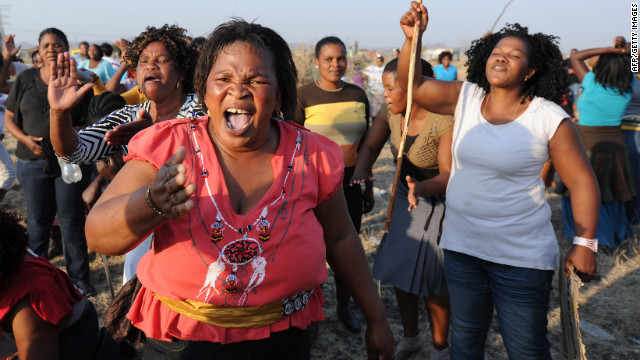 What triggered the violence?
The 34 miners in the Lonmin mine in Marikana, South Africa, died after police opened fire on a gathering of thousands of machete-armed workers striking for higher wages. The shootings came after deaths earlier in the week, including those of two police officers who were hacked to death. The violence exploded when police shot at striking rock drillers in the "Easterns" area of the Marikana mine. Tensions have been high in part because of the presence of competing trade unions, the Association of Mineworkers and Construction Union (AMCU) and the National Union of Mineworkers (NUM).
Read more: Inquiry launched into mine shootings
The mine, about two hours northwest of Johannesburg, is operated by Lonmin, which is listed on both the London Stock Exchange and Johannesburg Stock Exchange, and is the world's third largest platinum producer. The bulk of its 28,000 employees work at the mine, and around 23% belong to the AMCU.
The violence has prompted some people to draw parallels with the country's days of apartheid rule, which ended in 1994.
South African's president, Jacob Zuma, has opened an inquiry into the incident.
-->