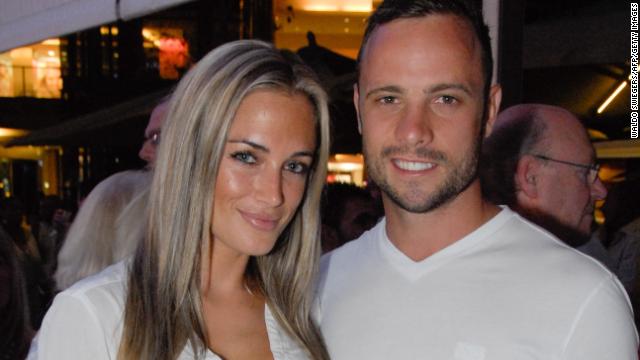 Days after a tragic shooting turned an Olympic hero into a murder suspect, South Africans tried to make sense of hazy details surrounding a case that has left the nation stunned.
Information remained scant Saturday, a day after a judge charged a sobbing Oscar Pistorius with murder.
Universal admiration for his sports achievements turned to global shock following his arrest, with more questions than answers:
What transpired in Pistorius' upscale Pretoria home?
What led to the killing of his girlfriend, Reeva Steenkamp, a platinum-haired model gearing up for her reality television debut?
And why on Valentine's Day?
In a packed courtroom in Pretoria, the man nicknamed Blade Runner, for his lightning-fast prosthetic legs, held his head in his hands and wept. His loud sobs shook his body uncontrollably.
"As you can imagine our entire family is devastated, we are in a state of total shock," said his uncle, Arnold Pistorius, in a written statement. "All of us saw at first hand how close she had become to Oscar during that time and how happy they were."
"We have no doubt there is no substance to the allegation and that the State's own case, including its own forensic evidence, strongly refutes any possibility of a premeditated murder or indeed any murder at all."
Pistorius, 26, also rejected the murder allegation "in the strongest terms," his agent said in a statement.