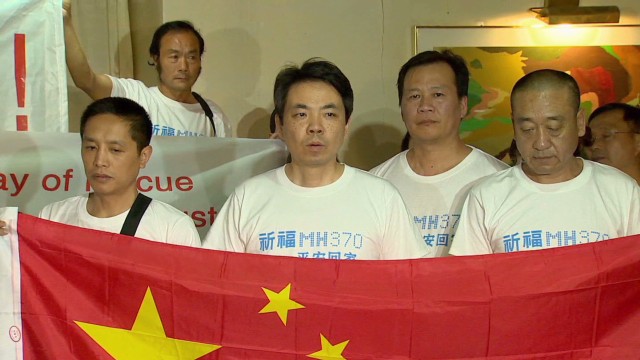 An Australian navy ship fitted with an American black box detector will join the search for the missing Malaysian plane Monday in a desperate race against time.
With every passing minute, it becomes harder to find the flight data recorder. Batteries on the "pinger" -- the beacon that sends a signal from the recorder -- are designed to last about 30 days.
Malaysia Airlines Flight 370 plane disappeared March 8 -- 23 days ago.
Find the pinger and you find the flight data recorder. Find the recorder, experts say, and you solve the mystery of Flight 370. Flight data recorders capture a wide array of information, including altitudes, air speeds and engine temperatures.
Crews loaded an American pinger locator and undersea search equipment onto the Ocean Shield, an offshore support vessel of the Australian navy. The ship was originally set to depart Monday morning, but authorities said it would be delayed by several hours for an inspection.
It will take the ship up to three days to reach the search area.
But that's just one of the many hurdles.
'Conclusive piece of debris'
U.S. Navy Cmdr. William Marks told CNN's "State of the Union" that his team needs a conclusive piece of debris to narrow down the search area before they deploy the equipment.
"We have to be careful not to send it in the wrong place," he said. "But we also wanted to get it out there as close as we can to what we believe is the right place."
The search intensified Monday with 10 aircraft and 10 ships combing the area 1,150 miles (1,850 kilometers) west of Perth. It's the most vessels to comb the search area so far.
If located, the black box could provide crucial insight into what caused the aircraft to vanish with 239 people aboard en route from Kuala Lumpur to Beijing.
Four orange items
Meanwhile, authorities will analyze objects found in the southern Indian Ocean to help narrow down the location of the black box.
Australian aircraft scouring the waters spotted four orange items of interest Sunday, took photos and sent the coordinates. It remains to be seen whether they are from the airliner, which officials believe went down in the area.