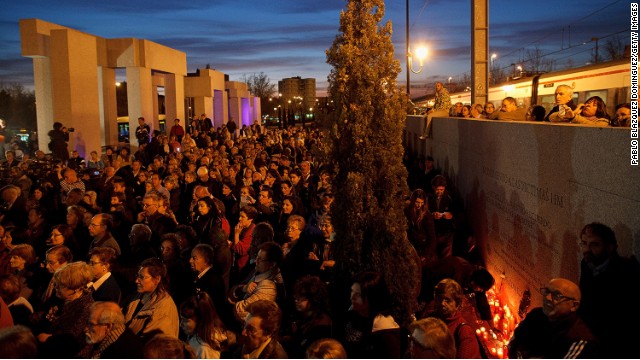 Police in Spain and Morocco arrested seven suspected Islamist militants who recruited and sent fighters for al Qaeda terrorist organizations in Syria and Mali, Spain's Interior Ministry said Friday.
The suspects include a Spaniard and two Frenchmen who were arrested in the Spanish enclave of Melilla on Morocco's north coast, a Tunisian arrested in the city of Malaga on the Spanish mainland and three Moroccans detained in Morocco, the ministry said.
A ministry statement said it was, to date, "the most important" breaking of a cell said to be involved in sending Islamic militant fighters to Syria.
The alleged ringleader of the cell, a Spaniard living in Melilla, Mustafa Maya Amaya, was detained. He had met in his home with two French citizens who were preparing to go to Syria to fight with al Qaeda-linked forces. They were also arrested and identified as Paul Cadic and Farik Cheikh, the ministry said.
The movement of fighters from Europe and North Africa to war zones such as Syria, and their eventual return to potentially carry out terrorist attacks, has been a prime concern for authorities battling terrorism.