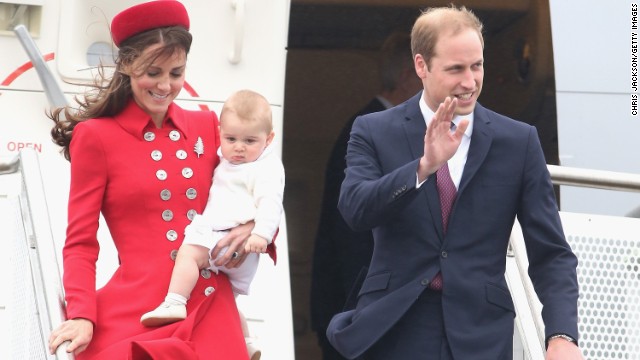 Despite the excitement over the royal tour of New Zealand and Australia, the commonly held view of politicians in both countries appears to be that the writing is on the wall for the reach of Britain's monarchy to its far-flung South Pacific realms.
The Queen's official representative in Australia last year expressed support for replacing the monarch with an elected head of state, while New Zealand's ex-foreign minister and former head of the Commonwealth has said the country is "inching towards republicanism."
But how inevitable is it really that Australia and New Zealand will abandon their monarch to become republics?
Despite the view of the political classes in both countries, republicanism seems to be in reversal.
This year Australian Prime Minister Tony Abbott restored knights and dames after nearly 30 years, bestowing titles on the incoming and outgoing governors-general.
New Zealand Prime Minister John Key restored titular honors in 2009 after they had been abolished by a Labour government in 2000. Neither of these prime ministers will create a republic.
As in Britain, fondness for the monarchy has grown with the Queen's Jubilee and the popularity of the Duke and Duchess of Cambridge, and baby Prince George, whose attractiveness is refreshing monarchism.
Prince William has already reinforced loyalties in Australia and New Zealand with his visits to comfort embattled communities after the disasters of earthquakes in Christchurch and floods in Brisbane.
There are differences between Australia and New Zealand, however. The republican movement was, and is, stronger in Australia.