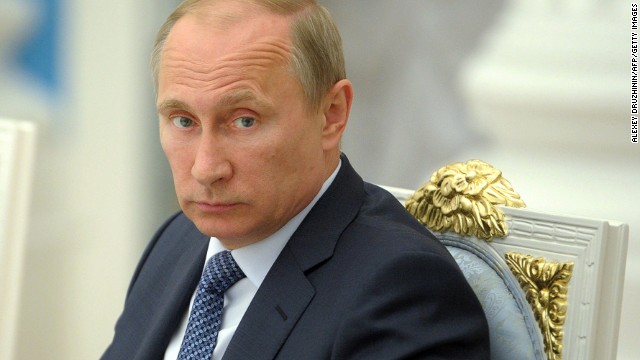 Nine soldiers were killed overnight in attacks on a checkpoint and a military convoy, Ukraine's Defense Ministry said Thursday.
An armored vehicle near Volnovaha in Donetsk region was hit by rocket-propelled grenades and mortars, which caused ammunition on board to ignite, the ministry said.
A second attack hit a convoy of vehicles in Rubizhne, in the Luhansk region, the ministry said. It added that "terrorists" blocked a bridge with "civilian provocateurs" and then opened fire using the people as human shields.
No independent confirmation of the claims or response from separatist forces in eastern Ukraine was immediately available.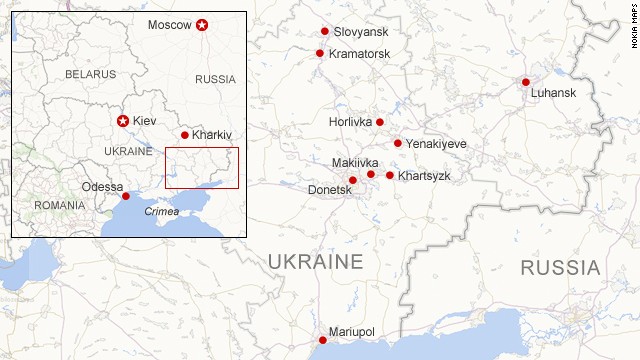 The reported violence comes as the interim government in Kiev prepares to hold presidential elections on Sunday.
Tensions are high in Donetsk and Luhansk, where pro-Russia separatists staged a referendum on independence earlier this month and control key public buildings in a number of towns and cities.
Kiev and the West have accused Russia of supporting the separatists and have urged Moscow to take steps to de-escalate the crisis.
NATO Secretary General Anders Fogh Rasmussen said Thursday that there were indications that Russia may be preparing to withdraw some of the forces it had amassed near Ukraine's border.
The Kremlin said Monday that Russian President Vladimir Putin had ordered tens of thousands of troops near the Ukraine border to return to their bases, but added that the withdrawal could take some time to complete.
NATO has seen "limited" Russian troop activity "that MAY suggest that some of these forces are preparing to withdraw," Rasmussen said via Twitter.
"It is too early to say what this means, but I hope this is the start of a full and genuine withdrawal."
Rasmussen cautioned that most of the Russian force deployed near the border remains there and that Russian military exercises continue.
But, he added, "Any meaningful, comprehensive and verifiable withdrawal would be a first step from #Russia into the right direction."
NATO and the United States have previously estimated the size of the Russian force gathered near the border with Ukraine at around 40,000 troops.
Rasmussen's remarks came a day after a U.S. defense official told CNN that the United States had seen the first preliminary signs that Russian forces might be preparing to move away from Ukraine's eastern border.
The United States, which along with other Western countries has sanctioned Russia for its disputed takeover of Ukraine's Crimea region, has threatened additional punishment for Russia if it fails to pull its troops back from the border.