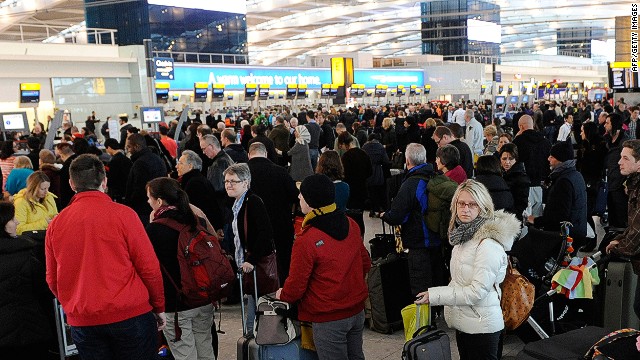 Airports aren't exactly stress-free zones -- not yet at least.
But it's certainly something airport managers are working on.
Still, all the spas, yoga studios and movie cinemas in the world can't detract from the main source of travel anxiety: grueling lines.
It's an irksome feature that may soon become a relic, thanks to the advent of mobile tracking technology.
Helsinki Airport recently became the first in the world to track passenger movements in real time, from the parking lot to departure gates.
"The whole idea is to get better analytics of passenger flow. Really, it's only because we want to know better where bottlenecks form in the airport during rush hour," says Jarno Putta, vice president and chief information officer at Finavia Corporation, which manages the airport.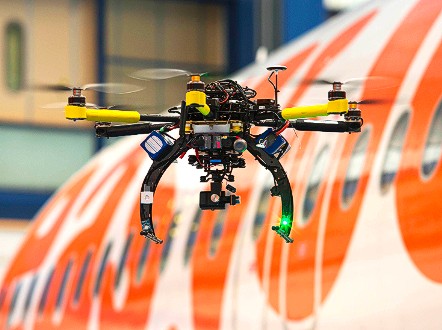 Passengers can meanwhile get updates about their flight status, bookmark where they parked (so they can find their car after their return flight) and chart how long it will take to get through security.
Once inside, when they pass partnered shops, they can get pinged with offers.
While receiving updates directly to one's phone may seem intrusive, Putta is adamant that the system doesn't collect any personal information.
Rather, it uses iBeacons and Wi-Fi routers to collect unique identifier numbers (or MAC addresses), and only from devices with the Wi-Fi settings turned on.
"The MAC addresses we use are scrambled, which means no one can be traced," he says.
EasyJet makes use of drone inspections
EasyJet is trialing similar technology at London Gatwick, Luton and Paris Charles de Gaulle airports, also using iBeacon.
The carrier is starting small -- placing the devices at baggage drop offs and security areas.
The EasyJet app also uses the technology to alert passengers to ready their documents at key points.
Though still in its early stages, James Millett, EasyJet's head of digital, anticipates it could have father-reaching uses.
"In time, we could see applications supporting individual challenges, like when a customer needs to be in a different location because they are carrying skis, or aren't carrying any hold luggage," he says.